Composting is an essential part of regenerative gardening.
It improves soil structure by converting organic materials into nutrient-rich soil and gives us a way to transform food waste into life-giving gold for the garden.
If you loved this, keep learning from Farmer Greg.
Did you LOVE this free class? Join The Garden Club!
Build your capacity to grow food and have a ridiculously good time while doing it!
Learn the foundations of regenerative gardening and land based living, in community, with year-round support.
"When you learn to tend a garden, it also nourishes you. Taking care of the earth is the same as taking care of your body. There is no substitute for hyper local food grown by you and for you. "
The Garden Club is a monthly membership experience which includes an easy-to-follow, fun, and informative 3-week regenerative gardening course and monthly tutorials on land-based living meant for anyone who feels overwhelmed at the idea of gardening.
In addition to the course content, you'll get access to live sessions with Q&A and a vibrant community of fellow gardeners to enjoy the journey with, through the seasons, year round.
We created The Garden Club so you can see, feel, touch and taste the connection that exists between story and soil in your daily life.
This course is more than a "how-to" tutorial. It will inspire you to think deeper about how you connect with the land, develop food security, ensure your diet consists of the most nutrient dense food, and create impact within your own body, home, family, community, and far beyond.
It's time to finally say YES to starting your own garden – whether you have access to a few containers, community garden plot, or a backyard – your future garden is calling for you.
Get your hands dirty with Farmer Greg and a vibrant group of people committed to starting an imperfectly beautiful garden.
If you've always wanted to…
+ Learn the basics of gardening
+ Meet new people who are enthusiastic about gardening
+ Get personalized advice from an expert farmer
+ Get results by harvesting home-grown, delicious, nutrient dense and regeneratively grown produce
+ Take control of your own health and immune system
+ Have a library of gardening resources, guides and tips, all in one place
…then this is the gardening course experience for you
+ Live sessions and Q&A with expert grower, Farmer Greg
+ A sense of belonging as you learn to garden in a community where mistakes and all questions are welcome along the learning journey
+ Step-by-step infographics, video tutorials, and course material hosted in an easy-to-use online platform and mobile app
+ Learn the foundational pillars of soil health and nutrient density
+ Learn how to prevent weeds and pests within a regenerative system
+ The spiritual connection to the land that comes from gardening
+ Immersive visual and educational tools for all learning styles
+ Extensive library of pro garden tips and tricks
March 6 – 30
(and ongoing):
Doors open to join
The Garden Club
STARTING
April 3:
3-week online course experience begins
MAY &
BEYOND:
Monthly tutorials on land based living
1 LIVE Talk with Zach Bush, MD
Nutrient Density (Thursday, April 13, 1PT / 4 ET)*
3 LIVE "Intro to The Week" Sessions with Community Leader Inès
(Mondays April 3, 10, 17 at 10a PT / 1p ET Mondays 30 min)*
3 Live Q+A Sessions with Farmer Greg
(Fridays April 7, 14 and 21st at 9a PT / 12p ET, 1-1.5 hours)*
*Recordings will be made available for anyone who joins after this date. If you can't attend the sessions, you can submit questions beforehand and catch the replay.
Each module of the course includes a core lecture PLUS supplemental material: easy to follow how-tos, practices and recommendations to put into action. Watch the content during the week at your convenience and attend weekly kick-offs on Mondays and LIVE Q&A each Friday. You will receive an invite to your email to join our community and learning platform as soon as you register. The first module of the course content will go live on Monday, April 3rd 2023.
WEEK 1 (April 3–7) : Prep and Planning
Soak in the benefits of starting a garden and learn how to prepare your space by understanding the nuances of area, sunlight, soil, water, etc.
WEEK 2 (April 10–14) : Assembling
Follow the steps for how to assemble your raised bed, garden beds, or wherever you're growing, while learning pro tips only an expert farmer would know!
WEEK 3 (April 17–21) : Irrigation, Planting & Technique
Learn the best practices to set your garden up for long-term success including pest and weed management, irrigation options, planting your seedlings, seed saving and more.
Group Q&A for Your Personalized Questions, Support and Encouragement
Weekly live sessions with Farmer Greg provide customized answers to all of your burning questions. His experience speaks to varied zones and planting conditions, providing the most effective component of this learning journey. Farmer Greg will support you in bridging the gap between what you're learning in the course and how to apply the information to your life and on land.
Monthly Enrichment
& Education
Setup Your Garden in 3 Weeks!
with Farmer Greg and Inés
The Happiest Compost on the Block:
Turning Waste into Gold
with Farmer Greg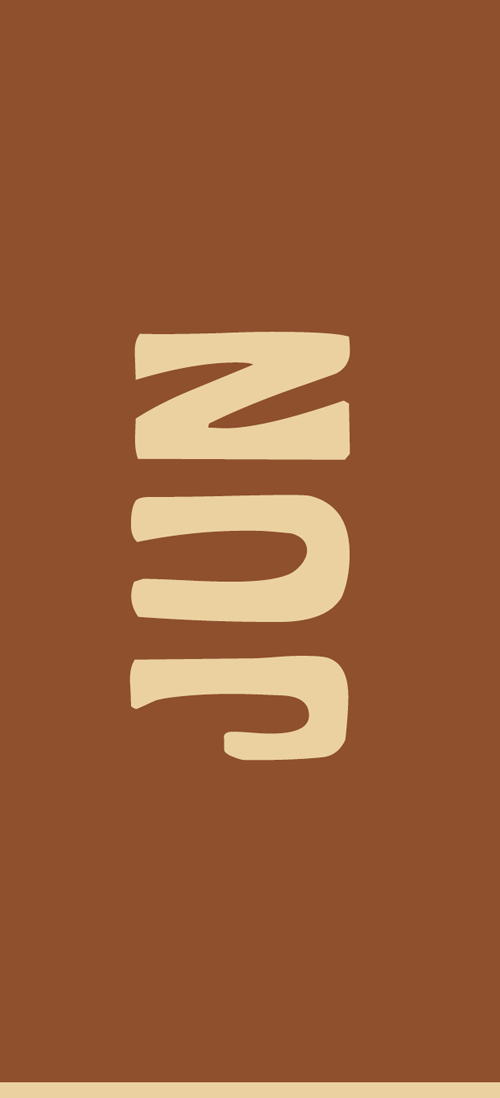 June Shrooms! Growing Mushrooms At Home
with Inés and special guest
The Plot Chickens! All You Need To Know
About Backyard Chickens
with Farmer Greg
Korean Natural Farming:
Homemade Fertilizer and Bio-Char
with Farmer Greg and special guest
Seed Saving September!
with Inés, Farmer Greg, and special guest

Water Is Life: Rainwater and Greywater Systems
with Farmer Greg

Sprout Into Health with Microgreens and Sprouting
with Farmer Greg and special guest

Bring Home the Dough! Making Sourdough Bread
with Farmer's Footprint's David Leon and special guest

New Year New You—Fermentation and Gut Health: Making Kombucha and Natural Wines
with Farmer Greg and special guest

The Buzz around Beekeeping!
with Inés and special guest

Magic Dirt Water: Compost Tea Brewing and Application
with Farmer Greg

Ongoing Monthly Offerings
+ 1st Friday: Live themed tutorials on the topics above
+ 2nd Friday: LIVE Q+A session with Farmer Greg
+ 3rd Friday: Community Podcast Reflection and/or Skills Exchange
+ Ongoing access to The Garden Club course material as long as your membership is active
This gardening experience is designed to be done together, in community. We've made it easy and accessible for you to view the course and engage with fellow students, all on a single platform. You will be able to:
+ Connect with everyone who is a part of the course
+ Chat live with one another, ask questions, join live
sessions, and get support
+ iPhone & Android App access to view the course andengage in the community
Here's what
people are saying about
The Garden Club
"The Garden Club and Farmer Greg had answers to questions that I could not find anywhere else."
"The Garden Club has built not only my knowledge on the basic necessities to begin a proper garden but more so my confidence. The structure of the lessons were easy to follow and understand. I felt heard and appreciated the time that everyone took to ask and answer questions. This experience has been meaningful on so many levels, from getting inspired to feeling empowered. Thank you!"
"Greg's lessons (and more importantly Q&As) were highly inspiring and I was just blown away by all the little details he filled in. I'm a knowledge junky and I will feel more intimately connected to the plant spirits after this course."
"The Garden Club motivated me to get gardening for the first time.
"The Garden Club reminded me how fun it is to garden and grow food."
"I feel inspired and encouraged that there is HOPE for a regenerated future."
Start Now!
The Garden Club Membership is officially open for registration.
A hope-filled, 3-week course PLUS an ongoing monthly journey, full of resources, and live sessions where you'll learn how to garden & why it matters with expert guidance & community support.
All proceeds from The Garden Club support Farmer's Footprint efforts to unite, inspire and accelerate the movement towards regenerative food systems as a means to restore human and planetary health.
There's never been a more important time to discover the joy of getting your hands dirty, harvesting your first vegetables fresh from earth's sweet soil and connecting with the land.
There's simply no substitute for growing your own food!
Want to take this course with a friend?
Share it with them.
Who is Farmer Greg?
Greg Reese is a Southern California agrarian with a passion for growing regenerative, organic food by building healthy soils and biodiverse landscapes. With a background in rainwater harvesting, native landscapes, orchard care, and no-till market gardens, Greg uses his decade of experience to create localized food systems, educate people on regenerative garden implementation, and inspire a life of land-based living.
Greg is founder of 1000 Tiny Farms, which works to cultivate a regional network of market gardens to explore the social, environmental, and economic impacts of a small patch of land and the sharing of resources between farmers. By joining this course and growing food, your garden can be 1 of 1,000 tiny gardens working to accelerate the movement toward creating communities where people aren't only sharing resources, but knowledge and culture too.
What is the timing and flow of events in the course?
The 3-week course content is released on Mondays in our course platform called Mighty Networks (April 3, 10, 17). From the moment you sign up, you'll have access to read and review the first module, so you are prepared for Friday's LIVE session with Farmer Greg where you can ask all of your specific gardening questions, connect with other students and learn together. The LIVE sessions are on Fridays: April 7th, 14th, 21st at 9a PT / 12p ET. If you can't make the LIVE session, you can submit questions beforehand and watch the replay. After the 3-week guided course experience, you will have continued access to the community platform, course content and ongoing live sessions and Q&As as long as your membership is active.
What happens once I purchase?
+ You will get immediate access to the course platform, welcome section, and community once you create your profile
+ Access to an exclusive keynote talk from Zach Bush, MD on nutrient density
+ Each week, a new module will be opened for access including reading material, resources and videos
+ Weekly live sessions will kick off each Monday and Friday during the 3-week course period. Beyond the first 3 weeks, you'll have access to course content, monthly events, Q&As and discussions within the community.
+ You will have access as long as your membership is active.
Will I have time to do this?
The beauty of this course is that it's a combination of virtual content (that you can watch whenever is convenient for you) and live, recorded events to engage in real time with fellow students and your guide, Farmer Greg.
The course is 3 weeks long. Each Monday we will open up a new module and you will have the week to soak in the videos and resources. Each Friday, we'll host 2-hour long LIVE sessions for questions that came up along the way. We will record these events and you will also have the opportunity to submit questions ahead of time.
You will have access to content as long as your membership is active so you will be able to revisit and engage with the materials after the official course is complete.
What is the refund policy?
We hope you love this experience, but if it's not for you, you can cancel your membership at any time in Mighty Networks, but we do not offer refunds. Please reach out to us directly at [email protected] if you have any questions regarding your membership or this policy.
I still have questions, how can I contact you?